A few days ago, I snagged this little paint by number art beauty off Etsy for Madeline's room:
Paint by number was invented in the 1950's by Max S. Klein, owner of the Palmer Paint Company and artist Dan Robbins. The kits quickly gained popularity and everyone from housewives to government officials to TV celebrities was transformed into instant artists. The Palmer Paint Company's archives are now housed in the Smithsonian and even Martha did a little segment about collecting paint by numbers, you can check it out here.
I am fascinated with paint by number art. I love the technique and the look of the finished pieces and the variety of scenes and subjects. Etsy has a great collection of these affordable pieces of Americana.
Exotic adventurer? These will whisk you away to foreign lands: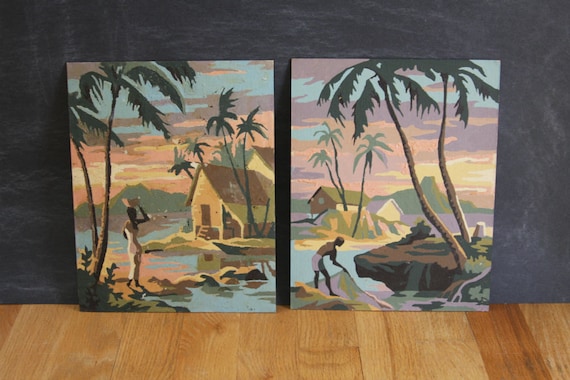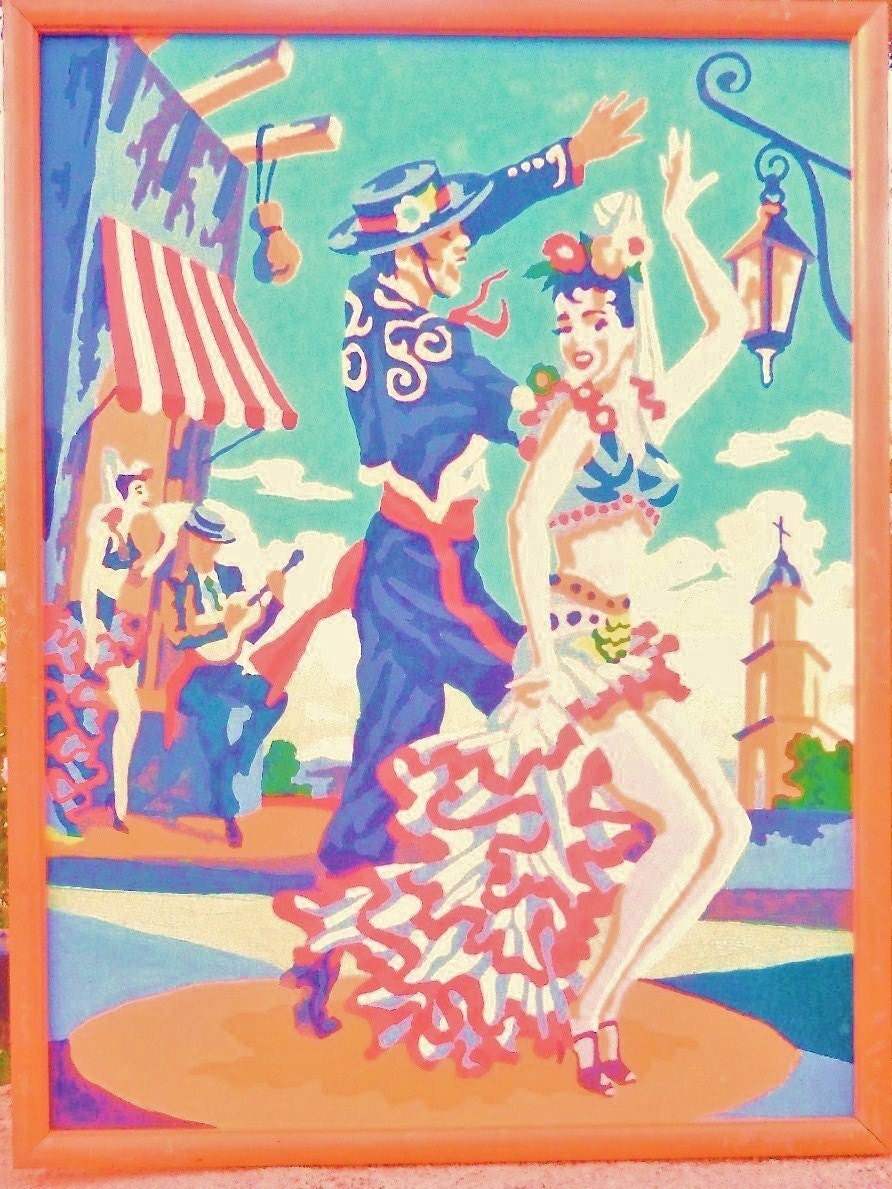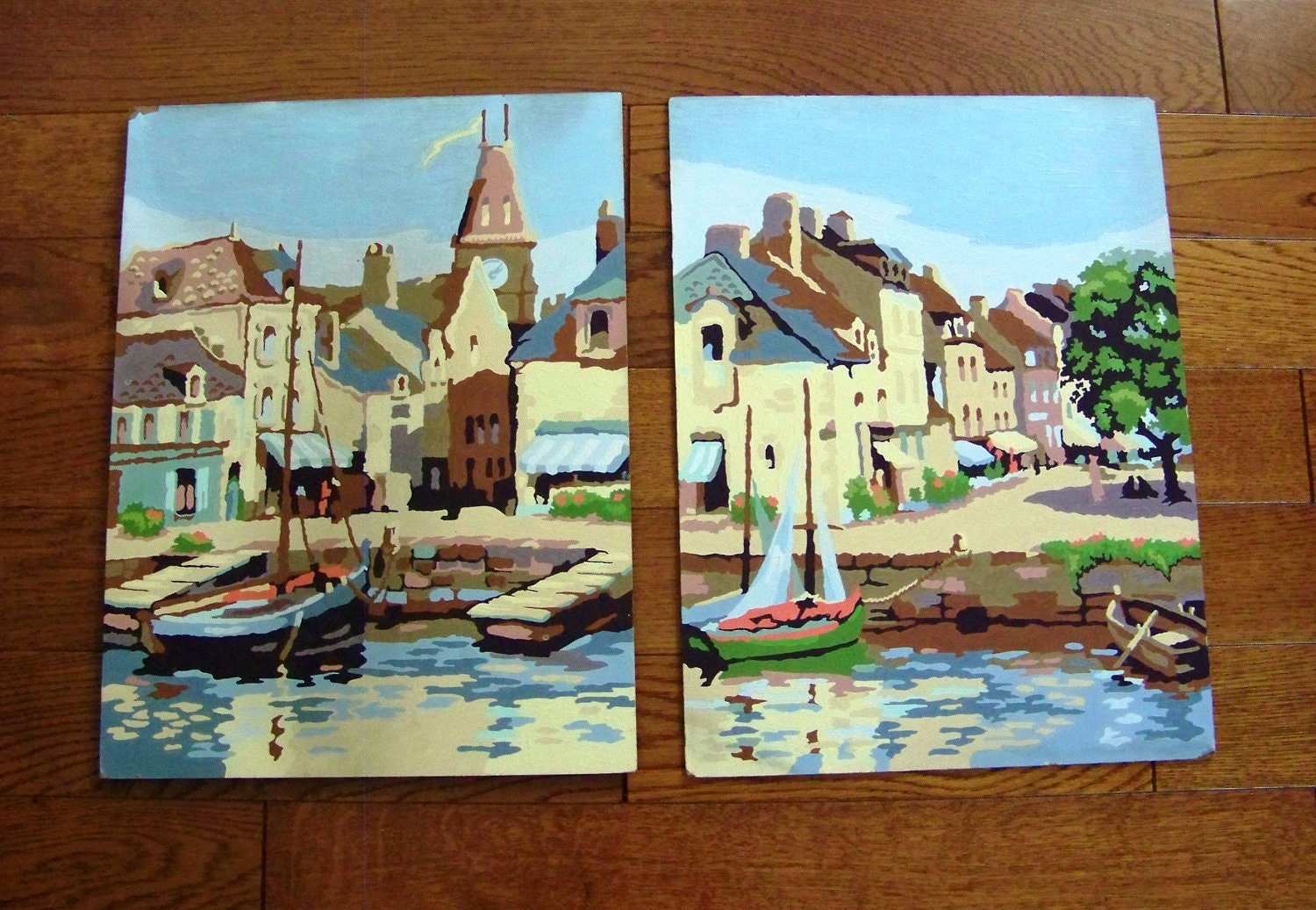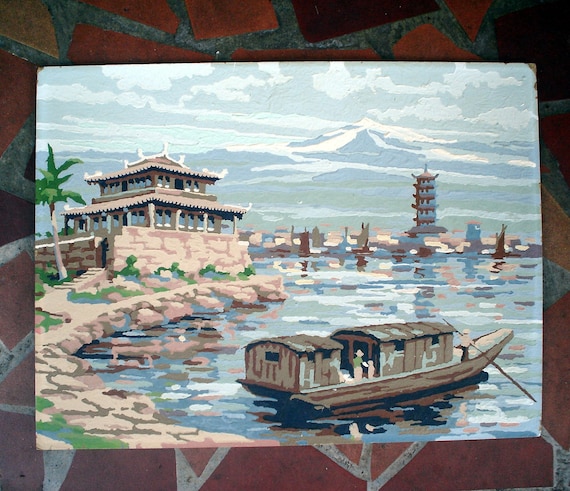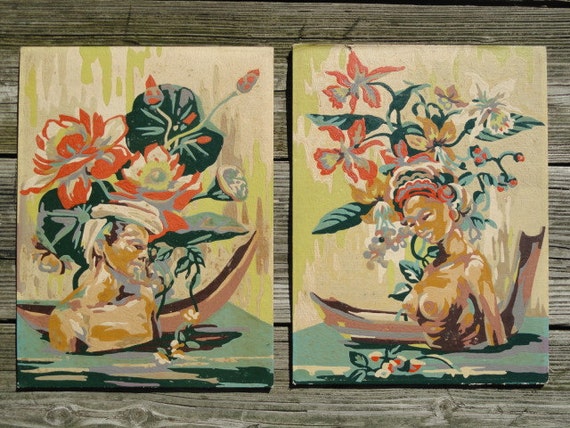 Nature lover? Bring the outside in: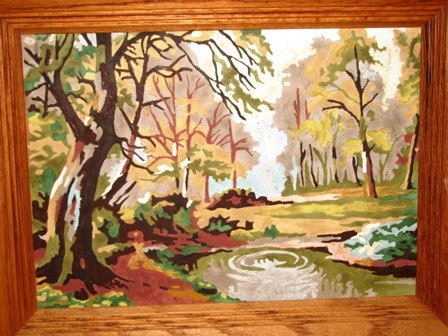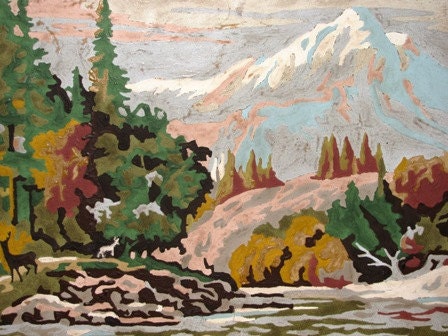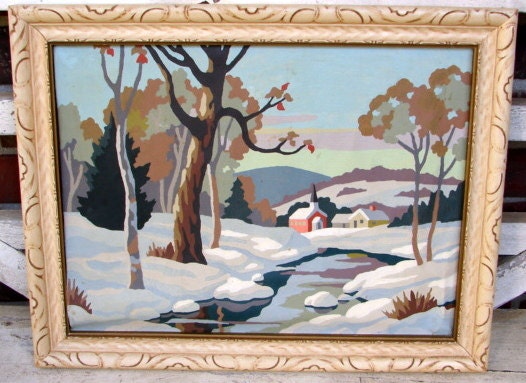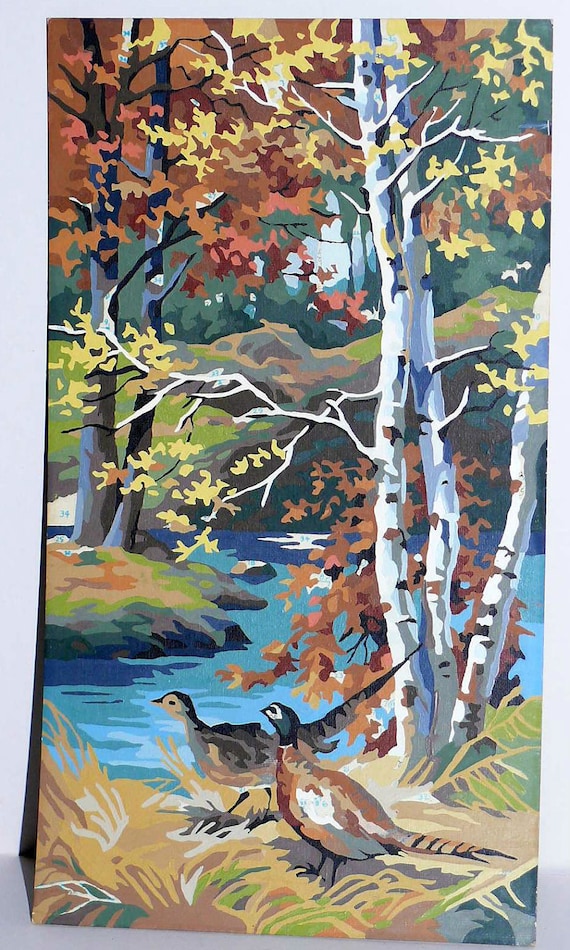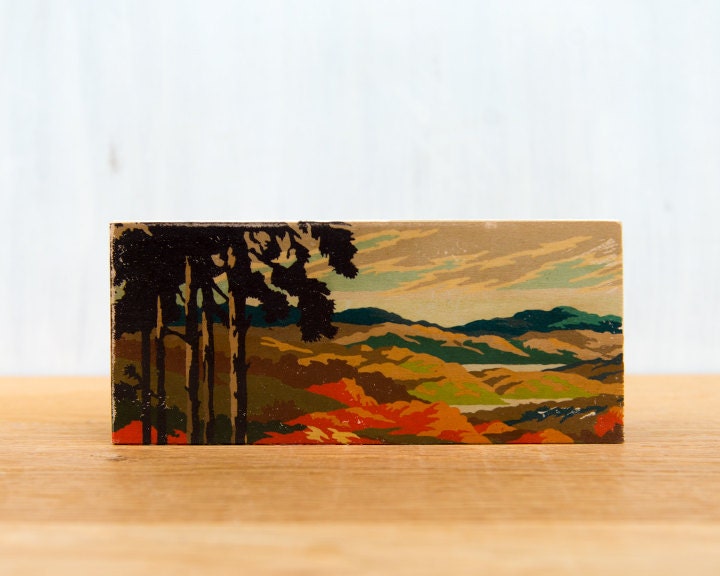 Nautical themes? Set sail with these: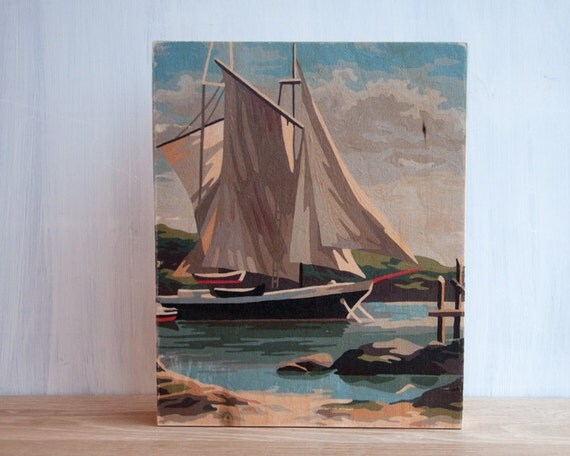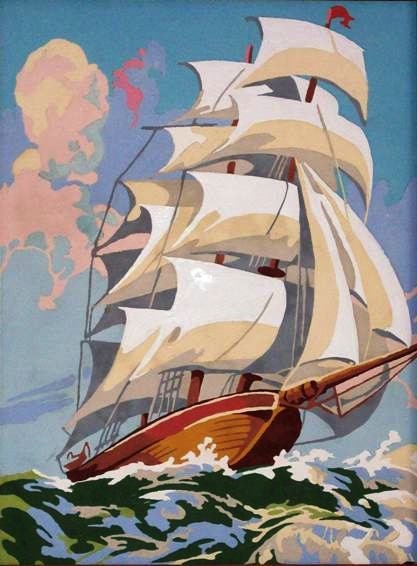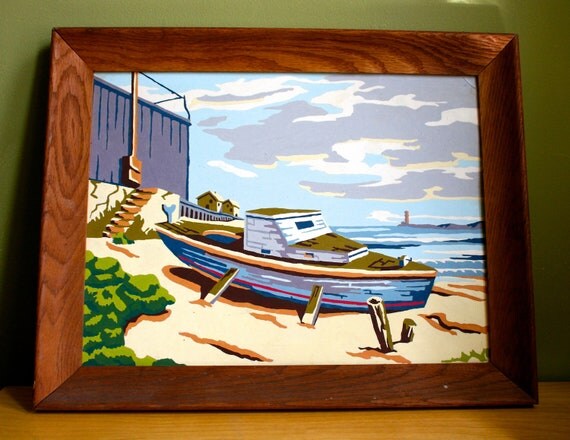 Birds and flowers your thing? Create a garden on your wall: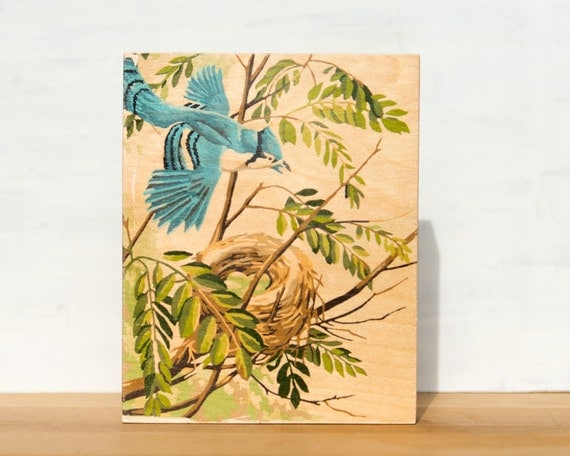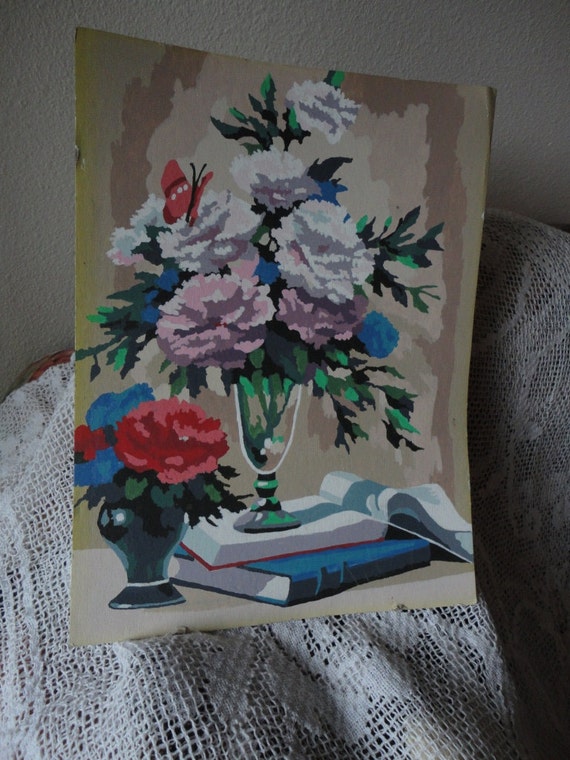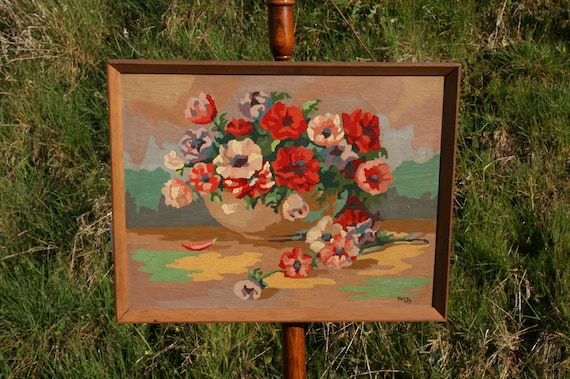 Animal lover? These guys need a good home: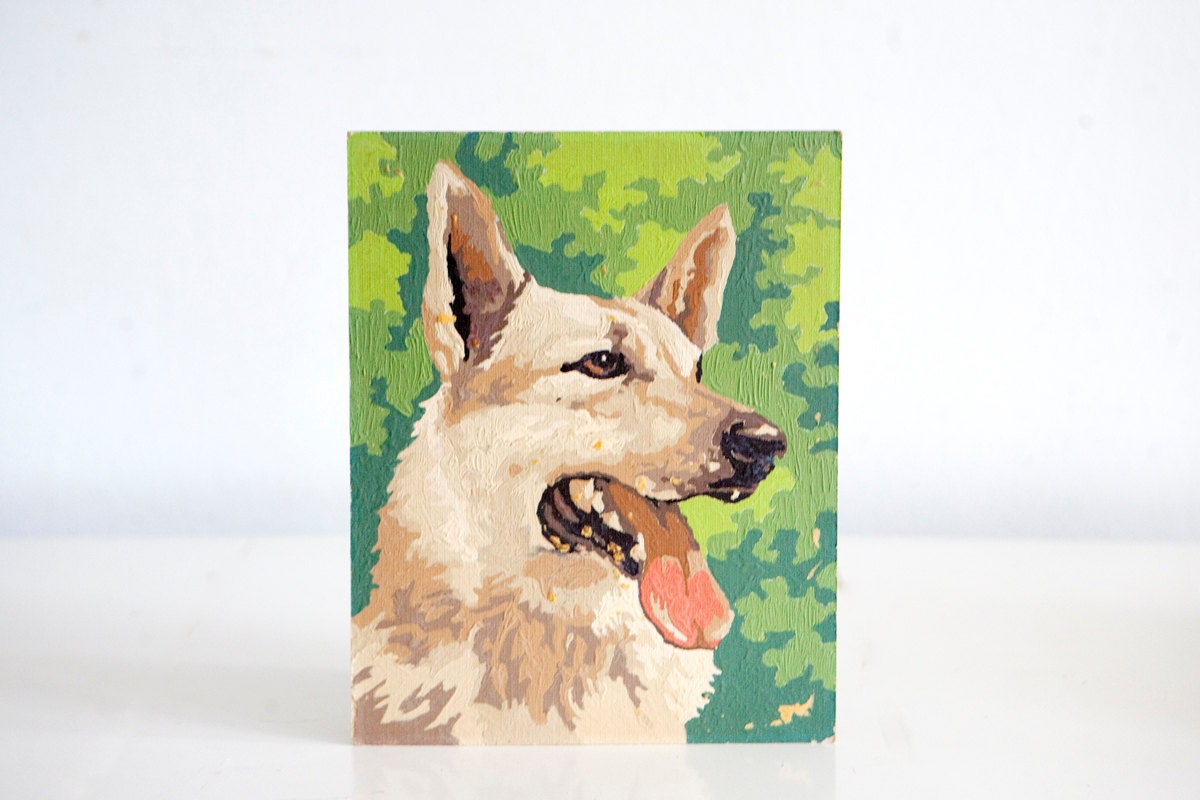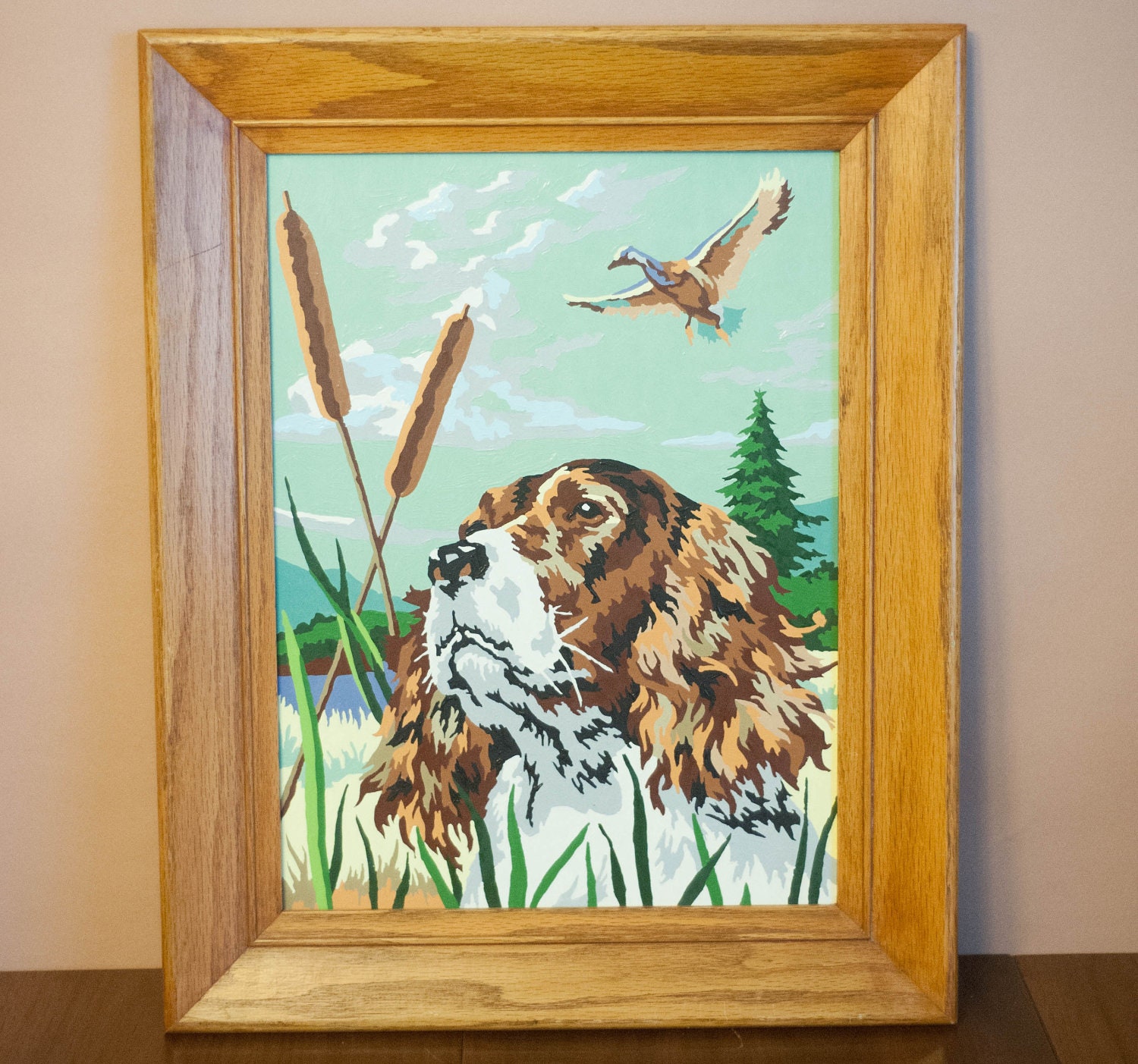 Longing for the country? Nothing says country like a red barn: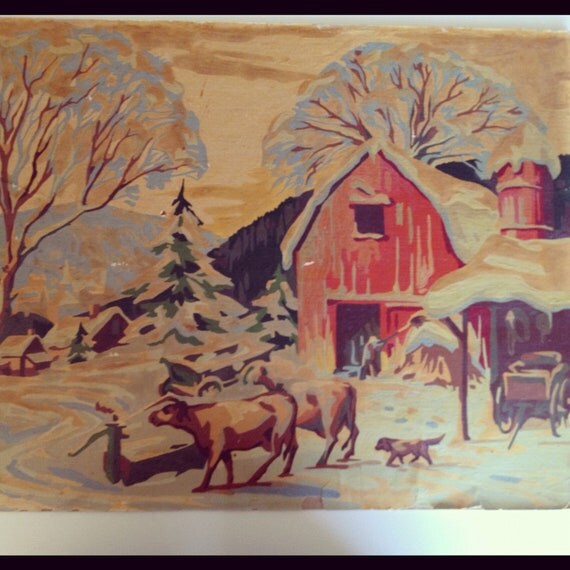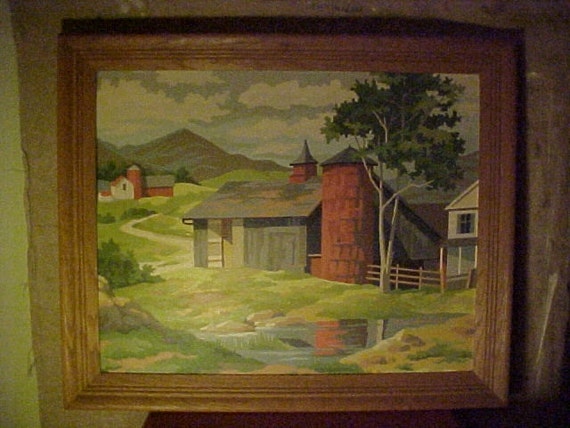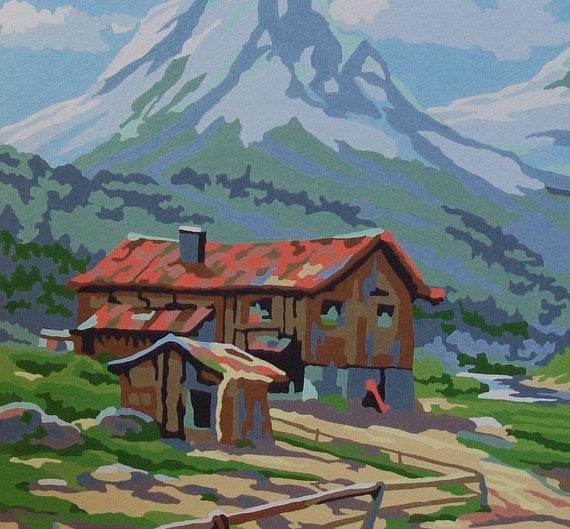 Want to create your own personalized paint by number art? Visit Easy123Art. You can send in a photo, they will convert it to a paint by number kit, and you can become an artist with your very own one-of-a-kind painting. All in your spare time, of course!